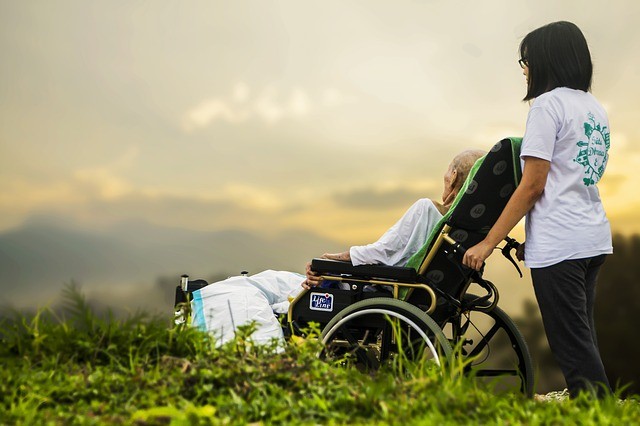 There's no reason to approach patients with a "one size fits all" philosophy. Everybody is different, and all of us have unique needs. At Aloha Hab, we keep this distinction in mind when we deal with your cherished family members. We understand that patients only thrive when you account for their personality and temperament. Getting to know our patients helps us provide them with the type of personalized care that helps them achieve optimal well-being.
Personal Pride Keeps People Going
People who "let themselves go" exhibit signs of poor overall well-being. It's crucial that seniors maintain a level of personal pride. Our staff helps patients get the proper level of care they require to pursue active daily lives. Simple acts, such as going to the store, are perfect ways to help them get out of the house for the morning. It's surprising how refreshing and empowering trips like these are for the majority of seniors. They want to take care of their chores and appreciate the proper amount of help when they can't do it by themselves. Friendly staff members assist them, which is a boost to their confidence. Sometimes a kind word is all it takes to turn someone's day around.
Your Loved One Deserves Respect
Elderly family members do so much for their children it's no surprise that the next generation wants the best for them. Assisted living solutions arose because of the increasing need to help those in advancing years. Most modern people work full schedules and don't have the time or resources to care for the mothers and fathers or grandparents correctly. They have to rely on professional providers to make up the slack. That's a great solution because engaged caregivers in Hawaii, like Aloha Hab love doing the job! We're aware of how important this profession is, and we always do our best to assure the best possible treatment.
Contact us if you want more information on our services. With Hawaii as our playground, we find that our patients excel under our care. It's time to help your family member by finding them the service they deserve. Growing old is a natural part of life. Even though it can be upsetting for everyone involved, seniors who receive personalized care thrive. We have a lot of experience dealing with patients who have dementia, so don't hesitate to learn more about your options. It's time to give back to the people who did so much for you.