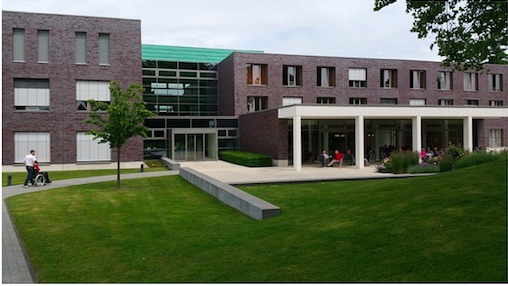 Nursing homes in Hawaii offer specialized care for those who suffer from several different illnesses, disabilities or need rehabilitation. These days, this type of facility is ideal for treating people of all ages when they need full-time dedicated health care.
Regardless of whether you or a loved one is recovering from a serious injury or a short-term or long-term illness, you want to be sure to select a nursing home that has friendly, skilled staff members and meets all safety and industry standards.
To make an informed decision, it is always in your best interest to tour and evaluates any facility that you're considering for long-term care services. Alohahab offers trusted advice and referrals for the best nursing homes in Hawaii, saving you time and effort.
Nursing Homes provide you and your loved ones with the health care resources they need to improve their condition when recovering from an injury or a temporary illness. In cases of longer term care needs, such as for dementia and Alzheimer's care, you can trust that your loved ones are in capable and caring hands.
Additionally, many Nursing Home facilities host group activities and events to make their stay more engaging, fun, and enjoyable. Not only do these activities help keep residents there entertained and occupied, but it also offers them a chance to socialize with others who live at the premise.
Scheduled events and regular visits from family members and friends are helpful for keeping your loved one in good spirits.
Assisted Living Homes or Nursing Homes
In some cases, you or your loved one may not need the dedicated healthcare services that nursing homes offer. In this case, Assisted Living Homes offer a logical solution. Assisted Living Homes offer residents the advantage of living in a private dwelling with the convenience of having many amenities available in the community.
While these amenities vary from location to location, ones that are common, include on-site dining, walk-in health clinics, indoor and outdoor recreational areas, planned excursions and outings, exercise rooms, arts, and crafts room, on-site chapel, on-site beauty salon, media rooms, and business centers.
As you can imagine, selecting the right kind of residence to accommodate yourself or a loved one is much easier to do when you know exactly what you need to meet your living requirements. Alohahab is your partner for finding the perfect Assisted Living or Nursing home in Hawaii.