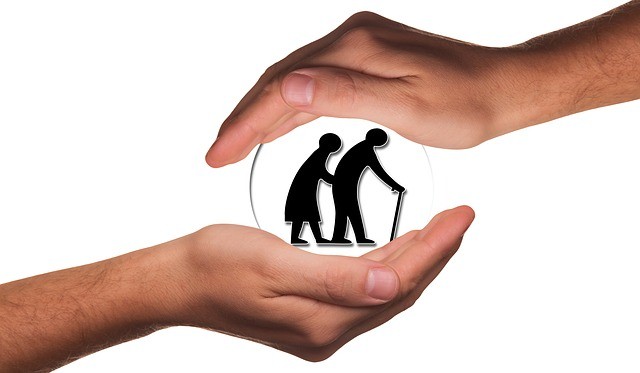 When you're caring for a senior loved one, their ability to care for themselves can cause significant worries.  Nearly all senior citizens oppose leaving their home to become a resident at a nursing home or assisted living residence. But the reality is that there are safety concerns when older people live alone. Tasks that were once ordinary parts of life – such as climbing steps or getting out of the shower are more challenging. Slips and falls are real concerns for children of older adults and their caretakers. If no one is there to help them and they aren't able to access a phone, there's a chance they could wait for hours to get valuable help.
Not all dangers are physical ones. Increased levels of loneliness or depression could take an emotional toll on an older person who lives alone. The implications of having limited social interaction run deep, especially in old age.
Another serious concern is the financial aspect. Even if the home your loved one is living is paid off, the residence still has to have regular maintenance and repairs. If no one is available to help complete these jobs, the home could become decrepit and run down quickly. Hiring people to perform these projects could put extra financial pressure on a limited income.
If there is still an active mortgage, payments must get made to satisfy the principal and interest of the loan. While you may be able to work with the mortgage company to some degree to refinance or renegotiate the loan, any missed payments could lead to foreclosure actions, which put the asset at risk. If the residence is paid for or holds equity, and your loved one wants to remain in the home, the lender might offer what's known as a "reverse mortgage." While this is somewhat controversial due to the nature of the offer, it does provide some amount of financial stability at a time in life when earning potentials are significantly reduced.
The hardest – and biggest question for kids of elderly parents is at what time is the right time to consider moving them into the care of a skilled nursing or assisted living home in Hawaii. But the health and welfare of your loved one must be considered, especially if they are in failing health.
Nursing and Assisted Living Homes offer a high standard of care and their services guarantee your loved one gets the attention they need to live a better quality of life, regardless of their health conditions and concerns. If you would like more information on nursing home options in the Hawaiian Islands, be sure to contact Aloha Hab for more details!