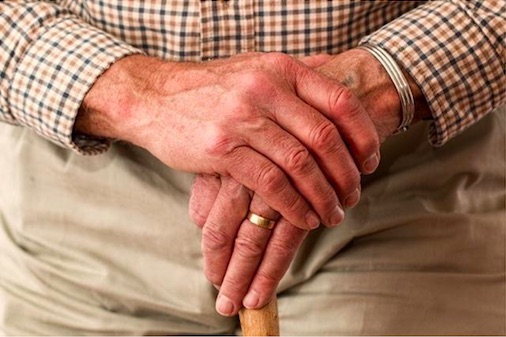 The level of care you need to provide to someone with Alzheimer's Disease depends on the stage of Alzheimer's your loved one has. In early and middle stages of dementia and Alzheimer's, simple, everyday tasks start to become more problematic.  In more advanced cases of Alzheimer's and dementia, the person will eventually begin losing all of their mental and physical capacity as the disease progresses.
Alzheimer's disease is a physical condition that adversely affects brain function. It's sometimes referred to simply as AD. As the general population ages, more people than ever before are getting diagnosed. These trends don't appear to show any signs of stopping.
According to recent reports, over 5 million people currently have Alzheimer's disease. Being a caretaker for someone with Alzheimer's disease and other sorts of dementia is a challenging journey, not just for the person diagnosed, but also for their relatives and family members.
In the early stages of dementia, many family members opt to provide care for their loved ones. During the onset of the disease, forgetfulness is one of the most recognizable symptoms.
Other common signs of this degenerative illness are anxiety, confusion, and frustration from the person who has Alzheimer's or dementia. Some medications have proved helpful in treating the symptoms of dementia, but there is currently no cure for the irreversible disease, which is one of the things that makes it so difficult for both the patient and their family. The exact cause of Alzheimer's and dementia are unknown, but factors like thyroid issues, vitamin deficiencies, drug interactions, and depression could play a part in the rate of progression the disease.
As the disease advances, it gets progressively harder for Primary Caregivers to provide constant and increasing levels of care. Keep in mind that every person who has Alzheimer's Disease is different, so the symptoms and stages develop at different rates of speed.
In the sunny state of Hawaii, AlohaHab has the best recommendations for dementia care. Primary Caregivers have the option of seeking In-Home care, Chore Services, Short-term Respite Care in Hawaii to help with occasional or temporary care needs. People who are in the advanced stages of dementia benefit from constant care provided at a skilled nursing facility, as they have the trained staff to tend to your loved one's well being and general health. Since healthcare gets complicated in the later stages, you are taking care that your loved one gets the attention they need on a daily basis.