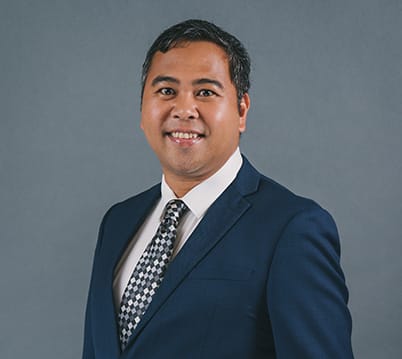 Jay Raymundo
Chief Executive Officer
Phone: (808) 622-4200
Fax: (808) 622-4211
Vcard: Download
Mr. Raymundo joined Aloha Habilitation Services in 2004 as a service supervisor and later became involved in the management of the organization in 2005 and 2006 during its restructuring.
He graduated from Boston University with a Bachelor of Arts degree in Biology with a minor in French Language and Literature and is currently working on his Masters in Business Administration degree with a focus on Healthcare Management at Northeastern University.
Mr. Raymundo is very involved in the community and currently sits on the boards of the Hawai'i Waiver Providers Association, the Wahiawa Center for Community Health, the Filipino Chamber of Commerce of Hawai'i and Junior Chamber International – USA.
In his spare time, he enjoys volunteering in various community organizations and watching Netflix.