These days, many senior citizens are making the decision to stay in their home for as long as possible. There are many reasons that this is a smart choice for any aging person who wants to retain their independence or isn't quite ready to leave the comfort of their home.
Creating a Safer Env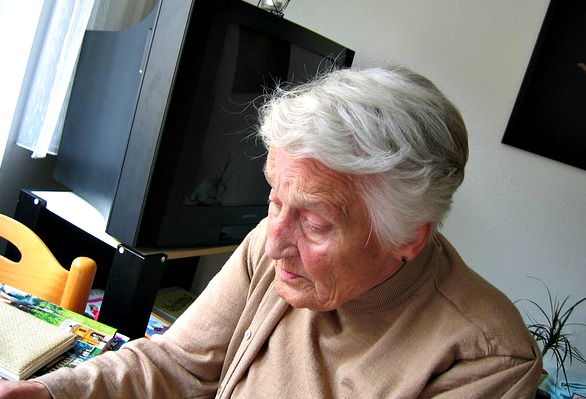 ironment
Much the same way that new parents must take steps to 'baby proof' their home when their little ones start walking and crawling, the same concept applies for caring for an older loved one. To assure a maximum amount of safety and security in the home, here are * safety tips for seniors.
Install a Medical Alert or Security System – For the health and welfare of your aging loved one, installing a Medical Alert or Security System is a reliable way to keep your loved one safer when they are alone. These systems both provide a direct line if they need emergency services of any kind at their home.
Remove Visible Obstacles – Tripping and falling are two of the largest causes of injuries in elderly people. Make sure that all power and electrical cords get kept out of their walking paths to avoid trips. Throw rugs are another common household item that should ideally be moved out of the way to keep your senior safe from falls and trips.
Rethink Stairs – Stairs are another safety concern when it comes to aging loved ones. Limited mobility, as well as problems with balance or perception, can turn this part of the home into potential danger. If the home design allows it, make the first floor of the home their primary living space to limit the use of the stairs as much as possible. If this is not a feasible solution, consider getting a chair lift installed in the home.  If it isn't possible, sturdy guardrails on both sides of the staircase should be fitted, so they have something to hold on to when they are going up or down the stairs.
Evaluate Bathroom Space – As you can imagine, bathrooms can pose a danger to older people. Wet and slippery floors contribute to slips and falls that pose a threat to your loved one's health and wellbeing. Safety rail installations in bathtub and shower space help them gain their balance and remain steady on their feet when entering and exiting the shower or tub.
If you are a home caregiver for a loved one in Hawaii and could use a little help with assuring their safety, providing healthcare, or doing chores in their household, call the experts at Alohahab to speak with an experienced healthcare provider today. Reach us at 808-622-4200 today!