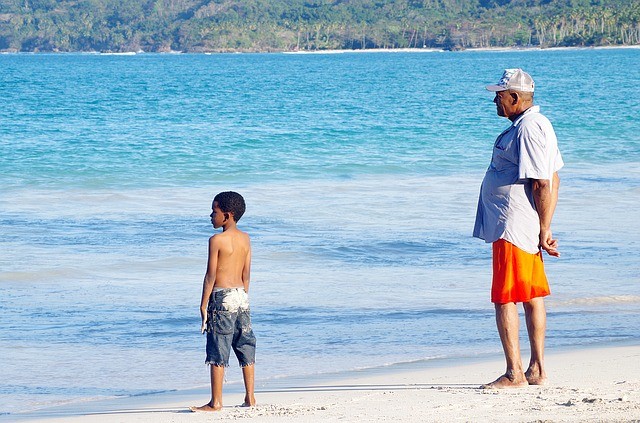 With the warmer summer months approaching quickly, it's a good time to highlight the potential dangers and hazards that come with hot, sunny, weather. Heat risks can directly impact the health and wellbeing of older adults. In fact, a study completed by the University of Chicago Medical Center discovered that 40% of victims of heat-related fatalities in the United States were aged 65 or older.
There are many reasons that older people are more vulnerable to health issues caused by extreme heat. One reason is that as people age, it gets harder to recognize changes in their body temperature. This decline, in combination with underlying health conditions, could result in them being less adaptable to heat.
Here are some tips to keep the Senior in your life safe from heat-related health conditions this summer.
Stay Hydrated – At the core of most heat-related health problems is dehydration. To keep your Senior – and all of your loved ones – safer from dehydration, be sure they are drinking adequate amounts of water and fruit juice throughout the day. Avoid beverages that contain alcohol and caffeine, as they can lead to dehydration.
Avoid Direct Sunlight During Peak Hours – If possible, avoid being outdoors and in direct sun during the peak hours of 10 AM – 6 PM. These are the times of the day when the sun is the strongest and temps tend to be the highest. In the event of a Heat Index Warning, follow the advice given for dealing with these situations. If possible, stay indoors in a cool, ventilated home.
Relax Indoors – When the mercury and the heat index is expected to climb, make plans to take things easy indoors. When it is scorching outside, avoid doing exercises or other strenuous activities outside that could put you at risk of heat stress, dehydration, and heat stroke. If their home isn't air conditioned, you might consider seeking out a 'cooling center' or other public places such as the local shopping mall, movie theater, or a local library offer relief from the heat.
Dress Appropriately – In hot, sunny weather avoid wearing dark, heavy, clothing. Dark clothing absorbs more heat than lighter colors and fabrics do, so don't be afraid to lighten and brighten things up when dressing for the day. Wearing a wide-brim hat helps keep the sun out of your eyes and face.
Recognize the Warning Signs Of Heat-Related Illnesses – If you or your loved one experiences nausea, vertigo, dizzy spells, headaches, chest pains, rapid heartbeat, breathing problems, and fainting are all warning signs of heat-related stress and illness. Seek help immediately!
We hope that you found this article helpful in preparing for the upcoming summer months. Need help with Senior Care in Hawaii? Give the experts at Aloha Hab a call at 808-622-4200 today! We're here to help with all of your Senior Healthcare needs.