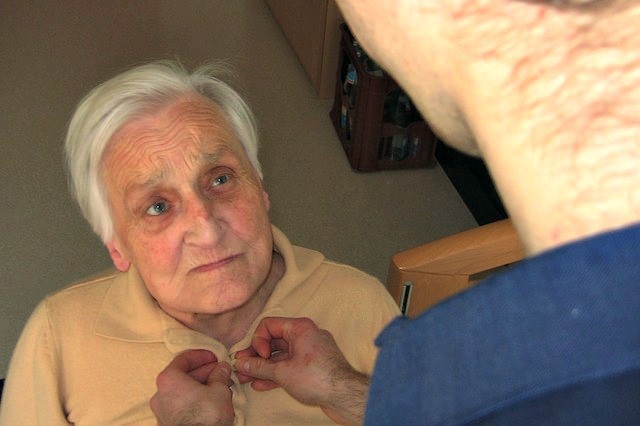 There is no doubt that becoming a caregiver for an aging loved one is a selfless act, especially when your loved one has a degenerative or terminal illness. Primary caregivers understand that the chances of survival are small. However, they make a commitment to protecting and maintaining the health, happiness, and well-being of their aged loved ones, even in failing health.
When caring for an older loved one who has a terminal illness, the daily stress and anxiety can quickly become overwhelming. You're responsible for managing your loved one's daily medications, as well as ensuring they are living in a safe environment. After some time, it's common to start feeling guilty if they decide they need some time away from their responsibilities.
For individuals who have not had any formal education in providing care services, the learning curve is steep. As the illness or disease progresses, the level of attention your loved one requires increases.  With that, you may also experience feelings such as guilt, sadness, resentment. Over time, these feelings may become even more problematic and result in a case of depression.
Get The Help You Need
As a caregiver in Hawaii, it's important to know that there is help available to you, regardless of how severe your loved one's health concerns are. Aloha Hab is here to help with chore services, home health care assistance, respite care services, and long-term care placement services throughout all the Hawaiian islands.
Our goal is to help our island friends and neighbors who are struggling to care for their aging loved ones with reliable services that improve their quality of life. If you could use a bit of help with housework including light cleaning, cooking, or providing companionship, our chore services are ideal. Our professionally trained providers are compassionate and caring, so you can catch a break with completing these time-consuming and exhausting tasks.
Respite care services are another option for long-term caregivers who need a breather from their care duties. Respite services offer a more extended break from the typical care routine, so primary caregivers have the time they need to take a vacation, spend time with other family members and friends, or just to take some time away to take care of personal business or to regroup from their daily caregiving responsibilities.
Get More Information Today!
If the time has come for you to seek outside help in caring for your loved one in Hawaii, Contact Aloha Hab to get more information on our health care, respite care, or chore services. We're here to help!