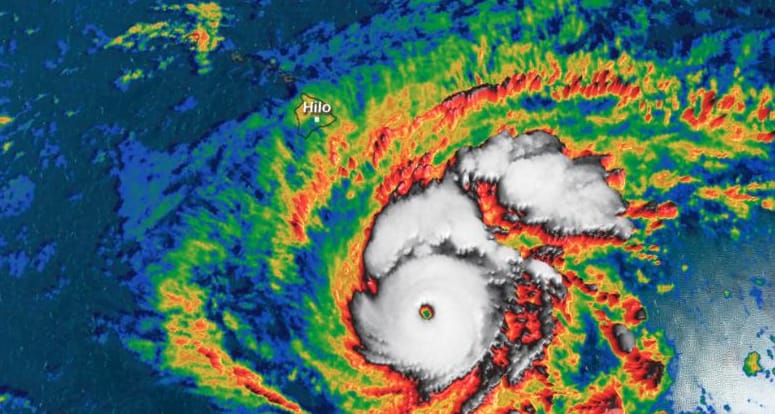 To All I/DD Medicaid Waiver Program Providers, Clients, Families, Caregivers, and Direct Support Workers of Aloha Habilitation Services, Inc.:
We are forwarding some useful information below for you to share with your participants/families & staff:
The path of Hurricane Lane continues to move westward and is expected to turn toward the Hawaiian Islands tomorrow, according to the Central Pacific Hurricane Center, http://www.prh.noaa.gov/cphc/tcpages/?storm=Lane
Stay informed – if you haven't already, you can sign up for local emergency notification systems through the following:
For regular updates and what you can do to prepare, check out the DOH Public Health Preparedness webpages, http://health.hawaii.gov/prepare/current-issues-and-advisories/hurricane-lane/ and follow https://www.facebook.com/PrepareNOWHI/.
Please click on the linq below for information on "Preparing for Disaster for People with Disabilities and other Special Needs"
The following is a list of radio broadcasters on Oʻahu for emergency updates:
KSSK-AM 590 kHz; FM 92.3 MHz
KRTR-FM 96.3 MHz
KZOO-AM 1210 kHz (Japanese)
KREA-AM 1540 kHz (Korean)
KNDI-AM 1270 kHz (Multi-Cultural Radio:  Ilocano, Tagalog, Cantonese, Mandarin, Okinawan, Vietnamese, Laotian, Hispanic, Samoan, Tongan, Marshallese, Chuukese, Pohnpeian and English)
The Hawaiʻi Emergency Management Agency says families should have 14 days of supplies in their emergency kits.
Unsure what to stock your emergency kits with? Here's what the agency says you should have: 
Water:One gallon per person per day
Food: Nonperishable foods that do not require cooking. Also "survival foods," such as peanut butter, protein shakes, dried fruits and nuts.
Eating utensils: Plates, mess kits, forks and chopsticks. Non-electric can opener is a must.
Radio: Battery-powered or hand crank radio with NOAA weather alert.
Light: Flashlight or portable fluorescent light.
Batteries: Have plenty and check them annually.
First-aid kit: Get a well-stocked kit. Consider enrolling in a first-aid certification course.
Whistle: It's important for signaling help because the sound carries much farther than the human voice.
Dust mask: Helps filter contaminated air.
Sanitationitems: Moist towelettes, heavy-duty garbage bags, hand sanitizer, toilet paper, baking soda or kitty litter to absorb odors, gloves and plastic ties.
Maps: Local area maps
Tools: Wrench or pliers to turn off utilities and duct tape.
Prescriptions: Special medications, glasses and medical devices
Petsupplies: Food, extra water and medications
Miscellaneousitems: infant formula, diapers, incontinence supplies and feminine products