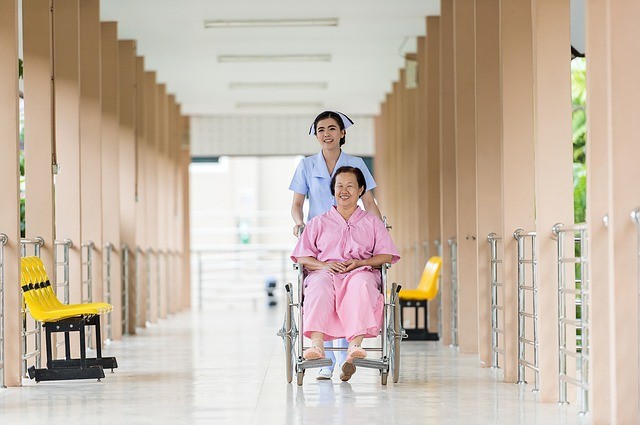 One of the biggest questions that people have is how hospitals and nursing homes differ as it relates to long-term care solutions for their loved ones.
Nursing homes offer a long-term care option for families who have aging or sick loved ones who require more care than they're able to provide.
Unlike a hospital, a nursing home offers residents accommodation, meals, nursing care, medical and rehab services, and protective supervision, 24 hours a day. In some cases, people who are leaving the hospital with injuries or illness still need the help of healthcare professionals including physicians, nurses, therapists and social workers. A nursing home provides this. However, it isn't a hospital setting. The intention of a nursing home in Hawaii is to help residents live as fully possible in a safe and monitored environment.

Nursing Homes Aren't Just Reserved For The Aged
While you may think that a nursing home is reserved for only the aged, this is not always the case.
Many nursing homes in Hawaii and other locations across the United States also help people with short-term care needs, such as recovering from an illness, accidents, or injury. Depending on the health care services provided, physical therapy and rehabilitative services could be available on site making them a viable solution for people of all ages who need a higher level of care.
Individuals who are recovering from automobile and motorcycle accidents, sports injuries, pneumonia, recreational vehicle accidents, strokes, and other physical conditions that no longer require dedicated hospital care, but could benefit from skilled care are well-served to consider all of the options that are available to them.
By completing rehabilitation at a nursing home, patients can be certain that all of their loved ones basic healthcare needs are getting met on a consistent basis. Primary health care needs include making sure that medications are administered correctly, providing assistance with personal care and mobility.
Emergency Care
Another way that hospitals differ from nursing homes in Hawaii is that they offer Emergency care. Nursing homes get staffed by healthcare professionals who provide specialized or ongoing care.
In the event of an emergency, staff members request the assistance of an EMT or ambulance to handle health care situations that are more severe than what they're capable of tending to themselves.
Need help deciding what type of care is right for you in Hawaii? Contact the professionals at AlohaHab to speak with a service specialist today!