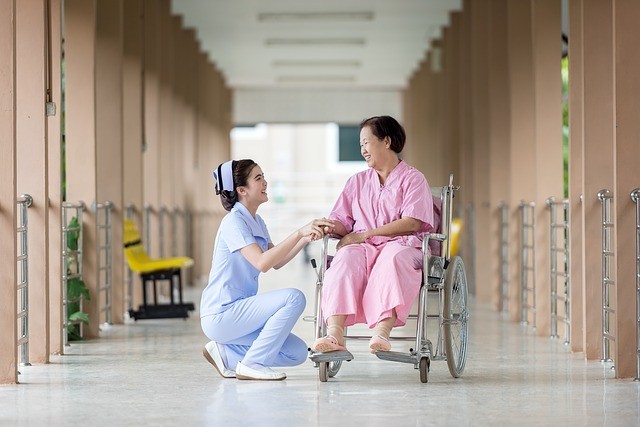 One of the biggest adjustments of becoming a caregiver for your aging loved one is learning how to handle the stress and emotional exhaustion that come with the responsibility. With additional concerns about to provide the best care for them, it's easy for feelings of regret, anger, frustration, and depression to set in.
Other compromises must get made. For caregivers, finding ways to balance their caregiver responsibilities with their career and personal life is essential to staying healthy and happy. The demands of being a caregiver are similar to juggling, only instead of juggling balls, it's your entire life. The chances are good that you'll experience some 'dropped balls" here and there as you work out all the details. Don't be surprised if you encounter a few bumps in the road, as the needs and requirements of your aging loved one changes.
It's also important not to lose yourself in the process of caring for other, so it's critical that you give yourself time relax and renew from all of your obligations. One of the most reliable ways to assure that you get a break from your duties is by working with professional caregivers in Hawaii. By working with qualified caregivers, you get the time you need to pause and take care of other areas of your life. More than anything, you have to remember to take care of yourself first. After all, if you're not healthy, how are you in any position to care for others? In-Home Health Care Providers in Hawaii assure that your loved one receives the care and attention they need, so you have time to take care of other personal business including personal appointments and everyday tasks including shopping, parental responsibilities, and other obligations. You might also decide to become involved in online or local support groups to seek the encouragement and guidance of others who share a similar situation.
In situations where the level of care your loved one requires is more than you're able to provide yourself, it makes a lot more sense to rely on others who are trained professionals to accommodate all of your loved one's needs. Even if you're unable to hire someone on in a full-time capacity, getting the assistance of a skilled nurse is always helpful. For instance, if you are unsure how to perform special care duties, a skilled nurse in Hawaii can demonstrate and show you how to do these things safely and accurately.
If you could use a hand with taking care of your loved one, so you can take care of yourself in Hawaii, Aloha Hab is here to help! Just Contact the professionals at Aloha Hab to speak with a representative today!