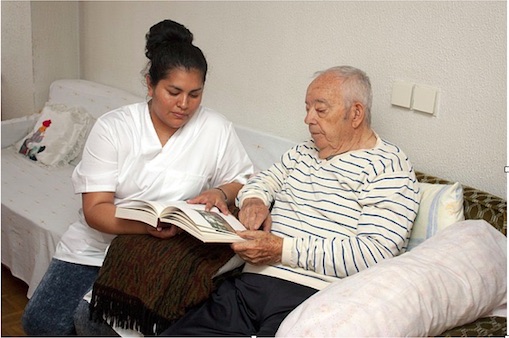 One area where high-quality work is essential is in the world of nursing care. There's no room for unqualified people to handle a job this important. That's why training and compassion bring out the best in your provider. At Alohahab, we know you want the best professionals in the business to care for your loved ones.  Our customers never settle for less, and we don't either when hiring. Understand that we're here to help our patients live the best lives possible.
High-Quality Caregivers Make a Difference
Nursing care is a top priority and always will be. Excellent nurses help patients stay healthy and happy. Exceptional nursing care makes a genuine difference in the lives of seniors. They're at a time in their lives where they can easily feel insecure. Knowing that qualified staff is on hand for immediate assistance is reassuring. Skilled caregivers make life better for their patients.  Compassionate staff members are a blessing to both patients and their families. A big concern when choosing a facility for patients is whether the patient will receive enough attention.
Meeting Patient's Needs Is a Necessity
Patients have many needs, including dressing, using the bathroom, and bathing. They also often need to take medication and need help with their medication. All of these duties are crucial to the long-term well-being of those receiving care. There's no way to assign tasks like these to unqualified people. The best caregivers are not only skilled, but they also have a knack for dealing with people. With advanced age, it becomes tougher to handle many routine activities. That condition is sometimes emotionally disturbing, requiring a light touch from the caregiver. Nurses who deal with people in a friendly, compassionate manner directly impact their patient's lives.
Your Loved Ones Deserve the Best
There are many reasons the level of care we offer is high. We give our patients a chance to enjoy the remarkable weather while dealing with their day to day issues. There are numerous options available for patient assistance. Contact us to discuss your particular needs. We're happy to customize care for patients. You need to know that your family member is in the right hands. Their emotional and physical well being is what matters to your family and us. Nursing care extends beyond simple medical procedures and goes much further. A happy patient who feels secure does very well. Rest easy knowing that you're making the right choice.