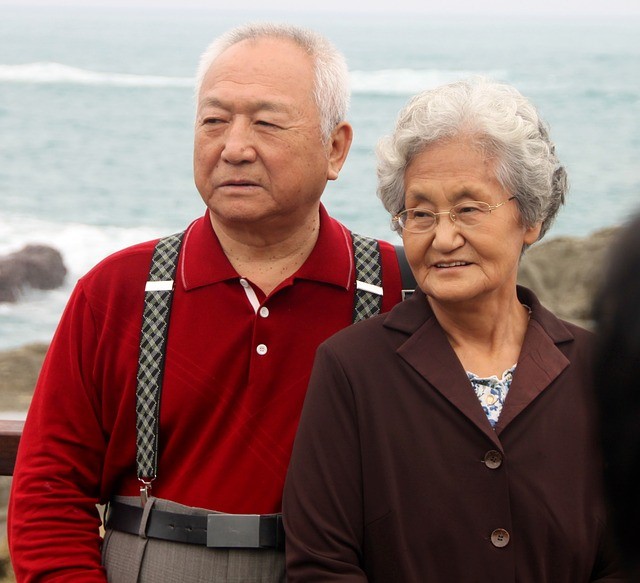 For some adult children seeing their aged parents getting involved in a new romantic relationship is worrisome. However, studies have found that finding companionships and romance later in life gives a much-needed source of friendship and intimacy that's likely missing if they are widowed or is spending a great deal of their time alone. While it could take some time to adjust to seeing your parent enjoying the company of another person in their lives, it's important to focus on the positive benefits it brings your loved one.
Sometimes seeing a parent with someone other than the significant other they've known for many years stirs up feelings of anxiety thinking about the time in life when they face losing or living without a spouse or significant other. It should come as no surprise that even adult children raised in a traditional, nuclear family experience the deepest despair when a parent passes away. While the other parent is left to grieve, there is some truth that you've had time to reflect and process the loss more than your kids. To children, no matter how old they are, their parents are a rock in their lives, and losing one is always a devastating life event.
When their surviving parent decides to pursue a new relationship, this can be a shock and a big adjustment to their reality. In the case of younger children, it's important to assure them you're not trying to replace their deceased parent. With older children, some of the concerns are rooted in a sincere desire to keep the family small, tight, and without the complications that a new love interest might bring.
As the matron or patriarch of the family, it's up to you to use sensitivity and wisdom to aid your kids and grandkids in accepting your new relationship as you enter a new phase of your life. By taking some time to discuss the situation with your children and grandchildren, you can express your feelings and answer any questions they have. This step is the beginning of the acceptance process. It helps them understand how you feel and reassures them that you're capable of creating your happiness.
Be open about what you're doing with your family members. In many cases, adult children might even offer advice and be supportive of your desire to find happiness and companionship with someone new. No one wants for their parents to be unhappy or lonely, even if it means accepting changes to their traditional family structure.
If you are looking for respite care in Hawaii, Aloha Hab is here to help! Contact us for all of your Chore Service, Respite Care, and Skilled Nursing Services today!