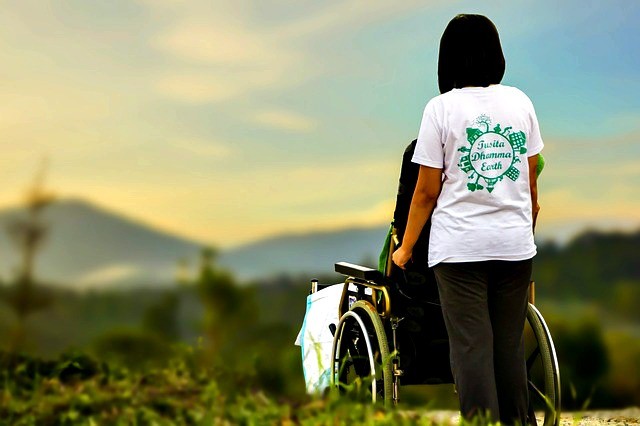 If being a caregiver only required you to help your aging parent with tasks like washing dishes and managing their bills and other paperwork, your life would undoubtedly be much easier. However, this is rarely the case, and caregiver burnout is a very real concern for primary caregivers.
Being a primary caregiver can become physically, emotionally, and psychologically draining experience. Watching a loved one's health decline is never easy, especially if they've gotten diagnosed with a degenerative disease such as dementia that steals their memories away over time.
At the onset of these neurodegenerative diseases, your loved one may only show slight symptoms such as forgetfulness or unexplained mood swings and frustration.
Over time, symptoms worsen, which makes caring for them even more difficult as their level of needed care increases. For some caregivers, the guilt and sad feelings can become overwhelming.
So, you ask, what can you do to relieve some of the guilt and negative thoughts that come with being a caregiver? You can be confident that feeling guilty or sad isn't going to improve your situations.
Get Assistance With Taking Care Of Your Parents
One of the most reliable ways to ease the burdens and responsibilities of being a Primary Caregiver for your aging loved one is by getting extra help from other family members including your siblings or grown children. By spreading the care work with others, this gives you some free time to take care of your personal business without feeling like you're neglecting the obligation of caring for your parent(s).
If you don't have family members to offer assistance, another option that's available to you is working with a trusted agency like Aloha Hab to provide regular or periodic help with home health care services, chore services, or respite care in Hawaii. Instead of having to bear the brunt of all your loved ones care requirements, you can rely on a trusted Hawaii-based agency to assist you in finding a reliable and skilled caretaker to help whenever you could use an extra hand.
We understand the concerns and issues that associated with caring for an aging loved one and it is our goal to help all of our clients meet their unique care requirements. If you would like to learn more about how we can help you and your family live a higher quality of life, Contact us today to find out more about our services.