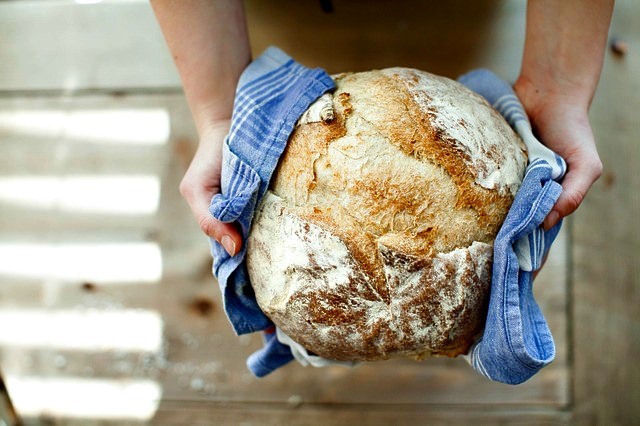 It's a well-known fact that following a healthy senior diet is a key to maintaining vitality and wellbeing. But for many older people, cooking often becomes less enjoyable to do, for any number of reasons. Luckily there are many ways that seniors can 'hack' their way into a healthier diet.
Here are some healthy senior diet hacks for you to consider:
Prepared Food Offers Limitless Options
These days, many grocery stores have extended their prepared food offerings. These prepared foods are 'ready to eat' and just have to get heated up when it's time to eat.
While prepared food options vary by location, commonly available prepared foods, include items like rotisserie chicken, meatloaf, fish, potatoes in many varieties (mashed, wedges, baked, scalloped, au gratin, etc.) steamed or grilled vegetables, salad and soup bars. Some establishments may even offer freshly prepared sub sandwiches, paninis, or other food items.
By stocking prepared food, older individuals have access to nutritious, freshly cooked meals without all the hassle of cooking an entire meal themselves.
Meals On Wheels Helps Those With Mobility Problems
For older individuals who have mobility issues, Meals On Wheels offers an affordable solution for daily food delivery. While this service isn't free (costs vary based on income) it does assure that two meals a day are getting delivered to the door. Not only does this help ensure that they are getting proper nutrition on a daily basis, Meals on Wheels representatives check to make sure that their clientele is safe and OK.
Frozen Meals Offer Variety
These days shoppers can choose from any number of frozen meals to help augment their cooking duties. Frozen meals are simple to prepare in a microwave oven in just a few minutes, making them perfect for those who prefer not to spend a lot of time in the kitchen cooking.
Chore Service Providers Offer A Hands-On Approach
In some cases, you may prefer to hire a Hawaii Chore Services by Aloha Hab help provide assistance for meal preparation and other household chores. Hawaii Chore Services are available to help out as often as you need them. Chore Services extend beyond just helping out with cooking and cleanup afterward. Chore services are ideal for completing regular household chores and tasks that you're loved one may be struggling with finishing.
As you can see, while following a healthy senior diet can be challenging, there are many options available to make sure that your loved one gets all the nutrition and fortification they need to be well and thrive.